Between 12-15% of Australians meet the criteria for insomnia.
Insomnia is linked to an increased risk of mental health issues and chronic conditions like diabetes and heart disease.
Risk factors include having existing health conditions, older age, and being a woman.
Long-lasting stress is another contributor – something often experienced in private practice.
Having a task-oriented mind-set and perfectionistic tendencies – both common traits for speech pathologists – also increase the risk.
Potential solutions include:
prescription sleep medications, but they have side effects and often don't get at root causes;
herbal remedies like valerian and melatonin, which might slightly improve sleep time and quality (although the evidence to date is not compelling);
consistent bed and wake times, dark, quiet and cool environments;
avoiding screens, alcohol, and caffeine too close to bed;
undertaking cognitive behaviour therapies for insomnia (CBT-I) to reassociate bed with rest, relaxation and sleep, challenge beliefs that you are a "bad sleeper", learn to be realistic about sleep, and adopt better sleep behaviours to match time in bed with time sleeping; and
using FREE online resources like the "This Way Up" insomnia course, developed by St Vincent's Hospital and the University of New South Wales.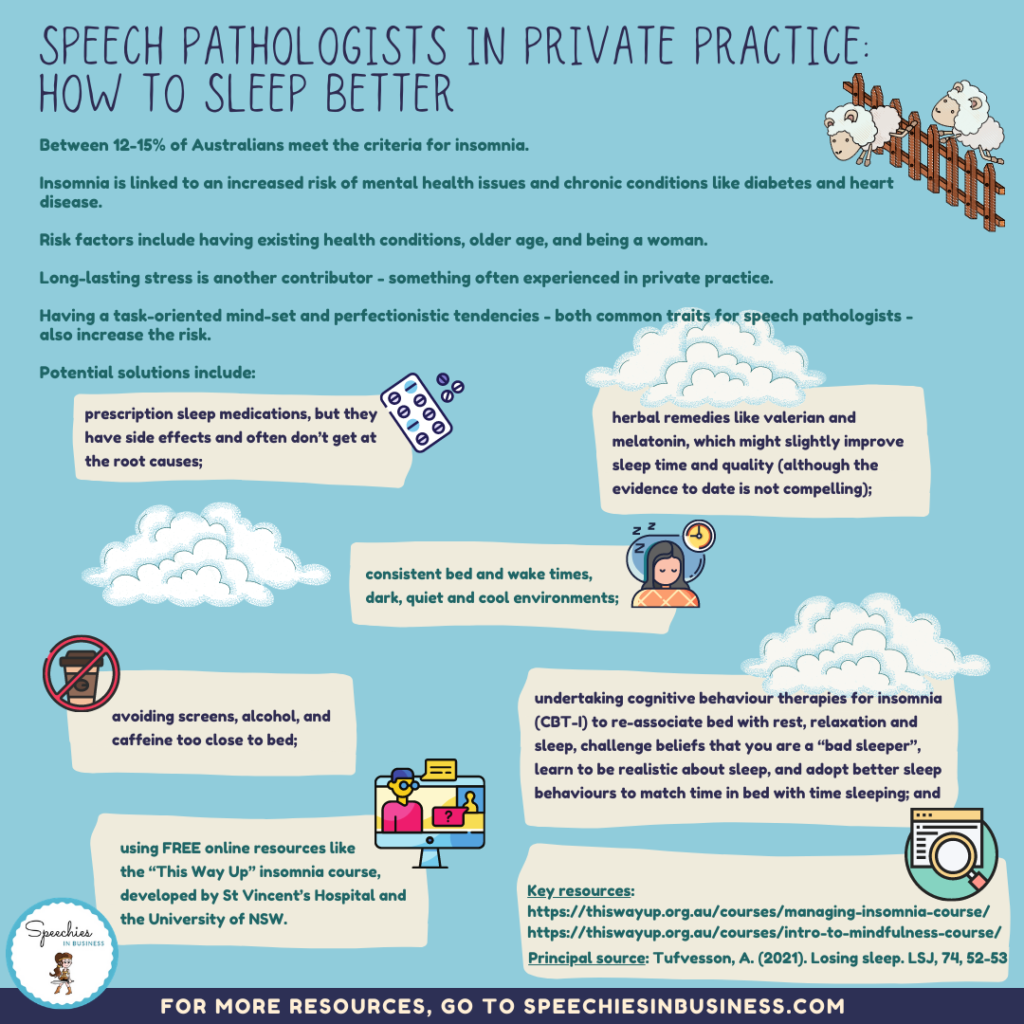 Principal source: Tufvesson, A. (2021). Losing sleep. LSJ, 74, 52-53.
Key resources: